Firsties GmbH
Richtergasse 1/6
1070 Vienna
Austria

Tel.: +436767702919
Email: firsties@firsties.eu

Managing Director: Fusun Ecevit

UID Number: ATU68515458

Commercial register number: FN 410475 s
Commercial register court: Commercial Court of Vienna

Platform of the EU Commission for online dispute resolution: https://ec.europa.eu/odr

We are not obliged to participate in a dispute settlement procedure before a consumer arbitration board, but we are willing to do so.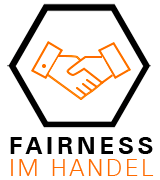 Member of the "Fairness in Retail" initiative.
Further information: 
https://www.fairness-im-handel.de